The secluded Saas Bar is located inside the beachfront terrace of Rancho Sakol. Enjoy cold beer and cocktails with the sea breeze, the ocean waves, and an amazing view! Saas Bar is truly a great place to unwind in the evening.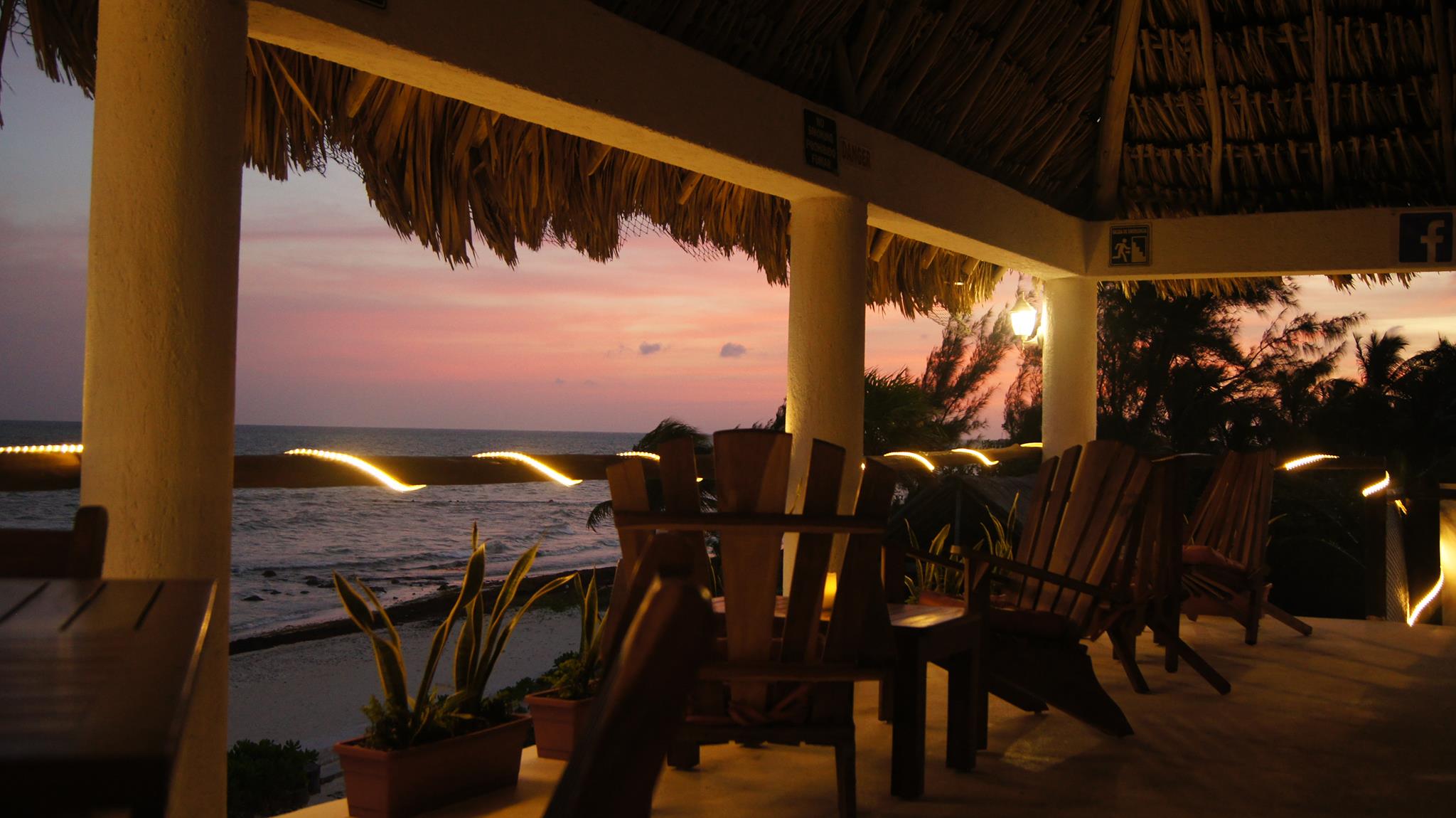 While the bar currently only serves drinks, we have a list of some of our favorite delivery menus and can help you place an order. 
January - April 15, 2018 Hours
Monday - Tuesday: Closed
Wednesday - Sunday: 5:30-9:30pm
April 16, 2018 - November 30, 2018 Hours
Open by reservation only with minimum purchase required. Please contact us at Esta dirección de correo electrónico está siendo protegida contra los robots de spam. Necesita tener JavaScript habilitado para poder verlo. for more details.
Location
Saas is located south of the port in town, just north of Caribbean Reef Villas and south of the Palma Real Condos. 
Note: Because of our location on the beach, we close for rain/windstorm.